Resist.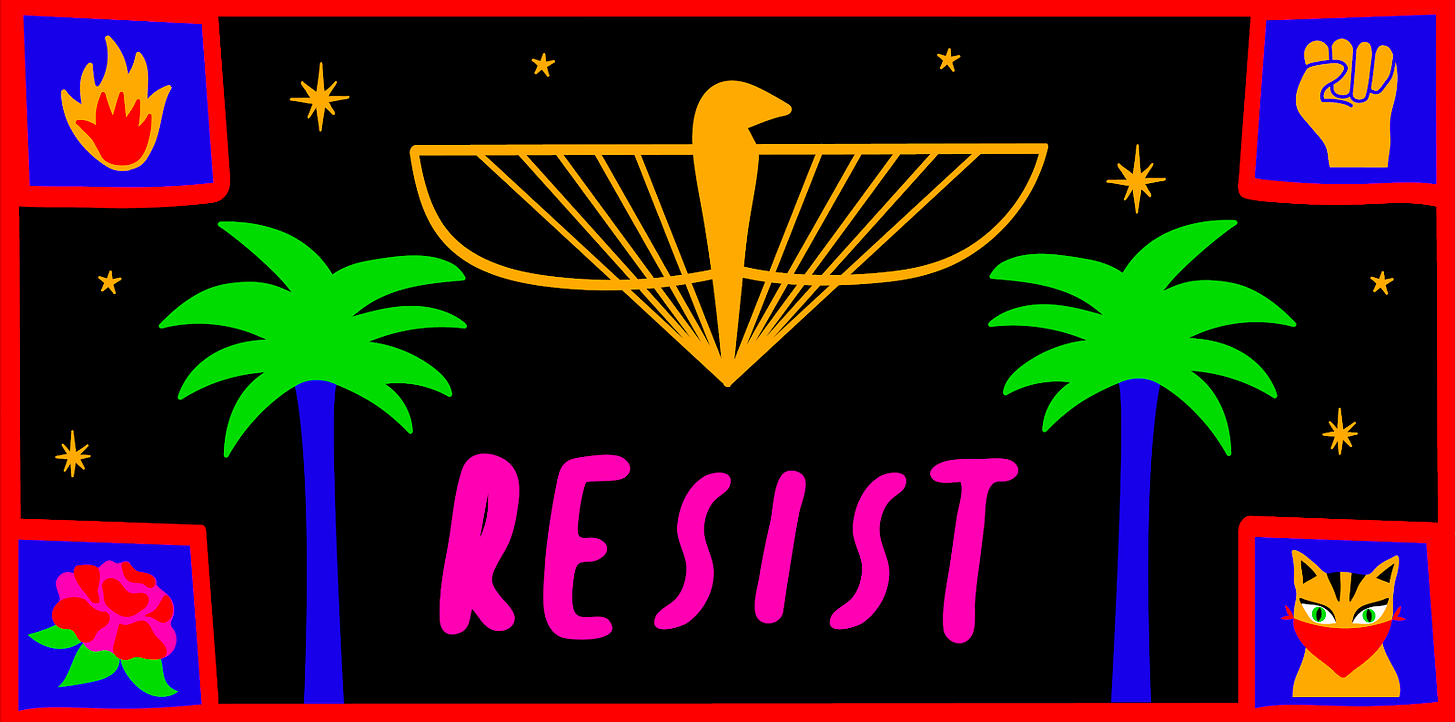 Dear Reader,
Two weeks ago, I was in Rio for Carnival with a group of entrepreneurs. Carnival is intense: Thousands of Brazilians are dancing in the streets, half-naked and half-dressed up as whatever they've always dreamed of being. Funky animals, queens from ancient times, fluorescent wizards follow the music, all under the tropical rain.
Back in Paris, the contrast was violent: another kind of mask, another topic, coronavirus. It was the end of the party, obviously.
As you know, at The Family we believe in the power of peer-to-peer learning. We invite entrepreneurs from all over the world who come share their path, their "secret sauce" building great companies. Hundreds of founders join us and learn each week.
Still, we felt that the right thing to do now was to close our doors to the public and turn most of our events into live online classes. That decision didn't take a long internal debate, but it did make me understand one thing more deeply: Fear and cynicism are the friends of crises.
I'm sure you know people who have become coronavirus experts, right? We call them "Radio Corona'': they instantly know every figure, every decision, country by country. Being with them for too long can nurture your irrational side. And fear leads to weird behavior, like a shopping spree for... toilet paper. WTF?
On the other side, you'll find the people who act as if nothing has changed, they keep on kissing you to say hi, they know a friend of a friend who is a physician who said "4% death rate? That's bullshit", and they take Elon Musk tweets - "the coronavirus panic is dumb" - as an argument.
At The Family, with such a level of uncertainty, we're taking it seriously: we don't want to participate in the propagation of the virus. So no more open events, as much remote work as possible. But we're keeping our optimism high! There is an opportunity to learn how to make the most of online solutions.
Is it possible to feel the exact same energy level online versus IRL?
No, but we might discover new things… and we'll need to be creative to make up for the lack of physical interactions.
Ok, now let's celebrate those people who manage to navigate uncertainty and chaos while keeping the faith: our dear entrepreneurs ;)
Samba!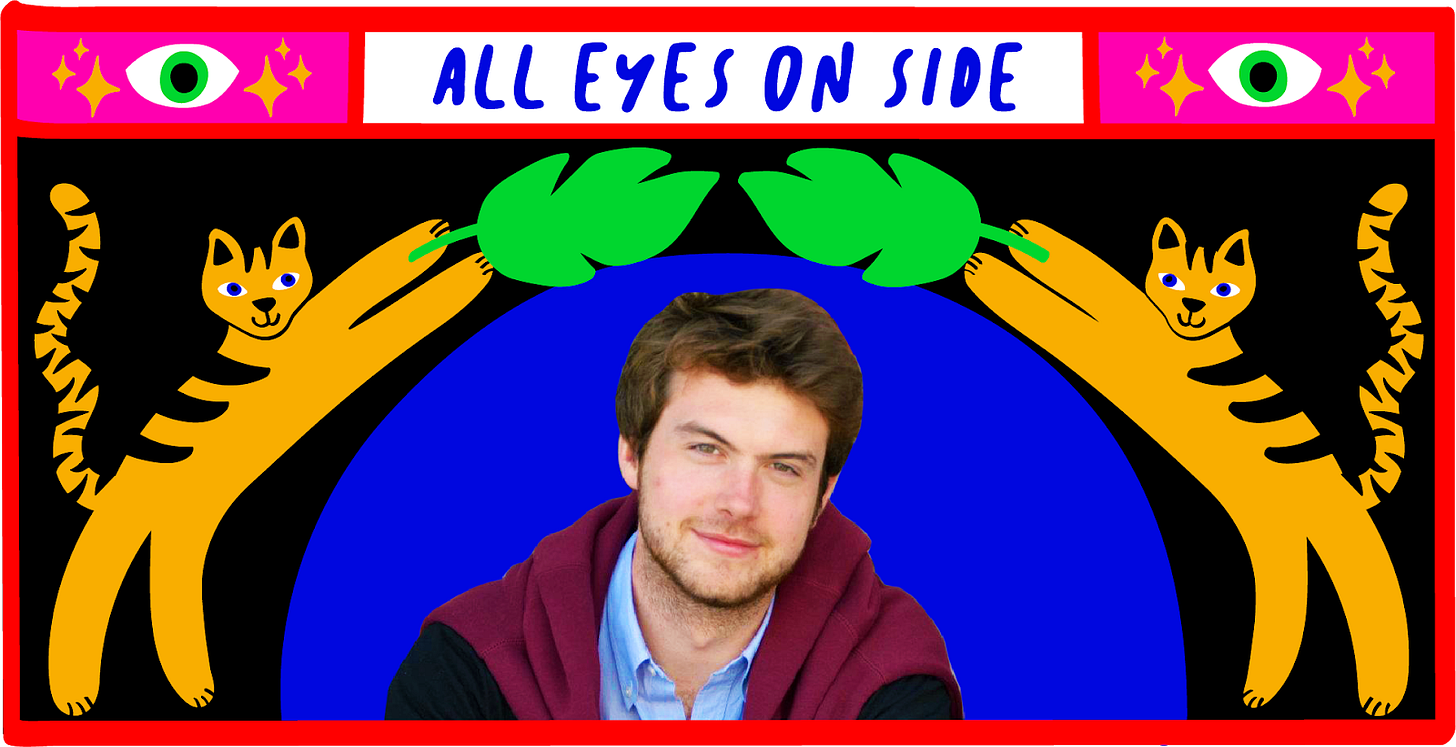 Do you know Pierre Mugnier, the CEO of

Side

?
Pierre and his team have created the most impressive staffing company we've ever seen. Their vision is simple: temporary work has existed forever, and it's going to grow as people aspire to more freedom in the way they work.
On Side.co, you can easily apply for short-term missions and companies find motivated people for their seasonal or specific needs - administrative tasks, retail sales, customer service...
Whaaaat... is it just another platform for the gig economy?
Not if you ask the 92% out of their 3,000 clients who say they're happy with the service. I'm not boasting here, I'm just very impressed by how Pierre managed to make such a pain become a pleasure, for both sides.
And I know it's not any one particular miracle, it's multiple factors: a Tinder-like UX; workers paid rapidly & directly; no paperwork; top-notch customer service (mostly staffed by former users); a company culture based on transparency. It's all made the product progress organically, steadily and rapidly.
We know the team from the in-side ;)
We're not an incubator, but our office space in Paris is big, so there can be times when some teams use our space. The Side team started off on the "Stars' floor" - the same floor where Le Wagon, Kymono, Totem and Iconoclass launched their businesses as well. You learn by observing people. They are the kind of founders who begin the day earlier than everyone else, right after a crossfit class (the equivalent of the army, but for sport). Pierre and his 3 cofounders make me think of marathoners - patient, humble, focused, and conscious. By conscious, I mean that they choose each direction they take and are vocal on the logic behind it. To be honest, their long introspective discussions on how they make decisions seemed a bit boring to me. Today, I see the benefits and how coherent it was: they learned how to communicate together.
The young version of a great business leader.
I remember attending a workshop Pierre was giving on B2B sales at Lion, the school of the startup mindset. One participant happened to be one of his corporate clients. After a brilliant presentation left the class in awe, he asked Pierre: "What is your end goal with Side?" Pierre answered honestly: "I'm inspired by big corporations like yours. No one wants to remain a startup. Our goal is to be as big as a CAC40 company." 
They really are on the side of the workers.
It's one thing to say how good your intentions for the people are, it's another thing to actually give contracts to workers as defined by the labor law in France. 
Recently, the team made an important pivot: they switched from staffing freelancers to staffing temporary workers. And it sounds like they made the right choice, since the French Cour de Cassation (the highest judicial court in the country) just confirmed that an Uber driver should be reclassified as an employee. That decision has sent shockwaves into the ecosystem since it is final and could endanger all those companies, from Uber to Deliveroo to many others, that rely on self-employed workers.
As leading by example is one of my fav principles, you can understand why Pierre is one of the leaders we are super proud to accompany.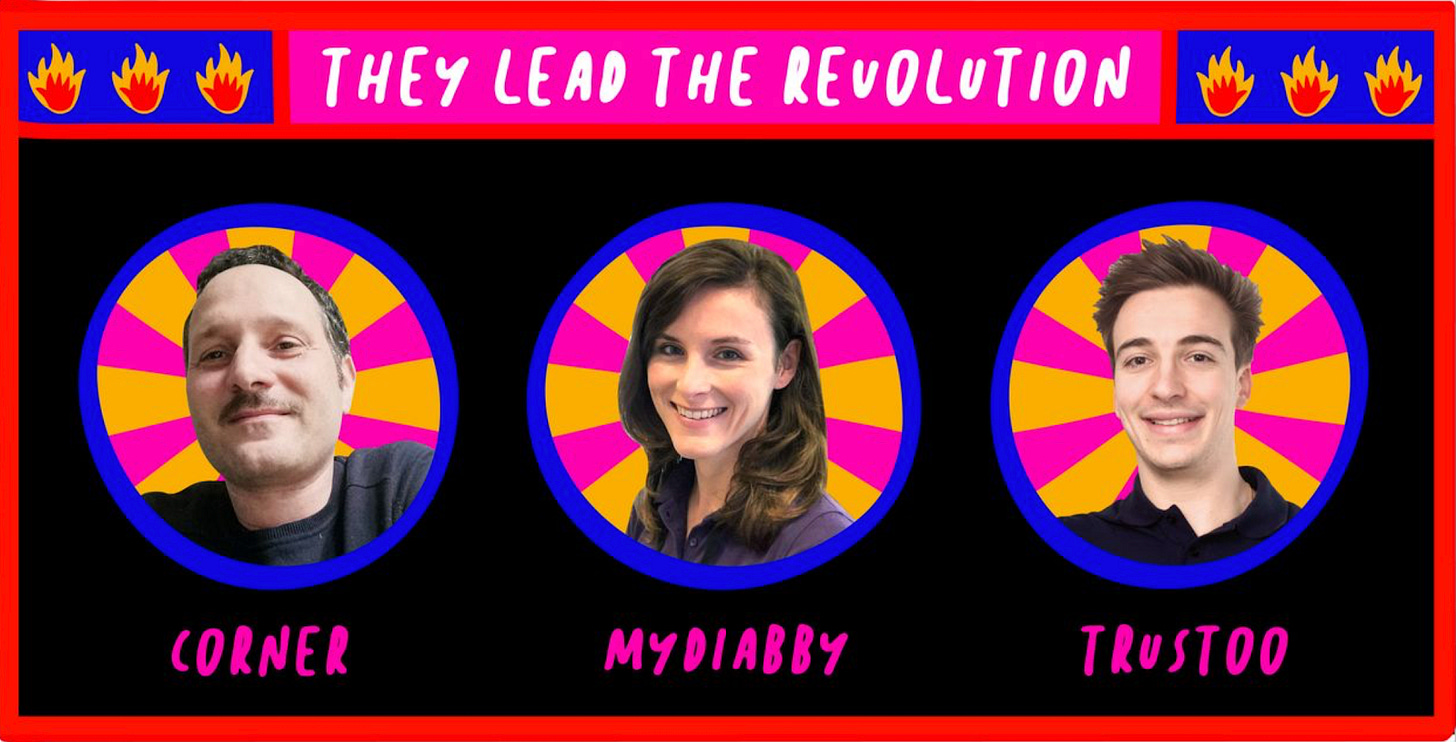 Discover them and support them, they're worth it.
Corner

is making construction greener!
Guillaume is a tech guy and a serial entrepreneur who happened to build the 1st ever multi-touch screen (yes, even before Apple). Now, what can this smart engineer do with a green architect? Ecological construction as a service.
With software as cool as Minecraft, creating beautiful and environmentally-friendly buildings of any size becomes simple. Corner was tailored from the ground up for mass production, transportation and assembly. Made with hardwood technology, it offers top energy performance along with stunning interior design. And by streamlining the whole workflow, Corner can save up to one year on any construction project. 
MyDiabby

makes the lives of diabetic patients better.
The most important pillars of our society - Healthcare, Justice, Education - are also the most resistant to the digital revolution. What a paradox, right?
Because they're so vital, they've been built, over decades or centuries, as untouchable castles. If you want to innovate in one of these fields, you need to be fearless, resilient and driven… Like Anastasia. After studying mathematics and physics, she became a pilot. When she discovered the problem of diabetes in France, she wasn't scared to face every side in that equation: patients, physicians, devices, pharmaceutical laboratories, healthcare institutions and insurance. Now MyDiabby is the #1 telemedicine platform used in France for diabetes.
Trustoo

: the transparent way to buy your second-hand car!
Maxence was a student when he moved from Paris to Lyon and decided to buy a second-hand car. He was lost and knew nothing about it - the perfect client to be fooled! Fortunately, his neighbor happened to love cars and helped him choose the right vehicle. That's how Maxence saw how to solve the asymmetry of information when buying a second-hand car: collaborating with passionate experts. 
Trustoo lets mechanics earn money by advising buyers, and sellers can offer their car on the dedicated platform - all without taking a commission from the car buyer.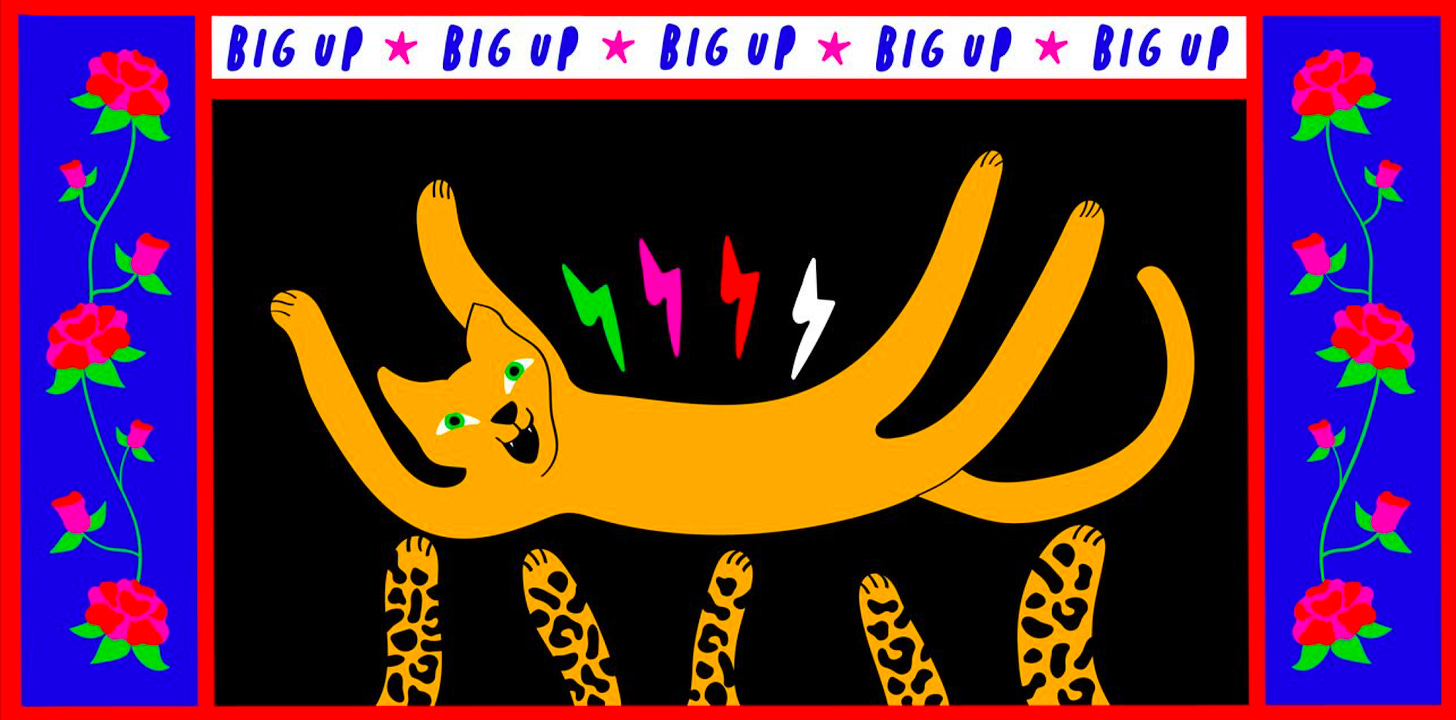 "We are all in the gutter, but some of us are looking at the stars." ― Oscar Wilde
PRODUCT BIG UPS
MILESTONE BIG UPS
STRATEGIC BIG UPS
AND A SPECIAL NOTE ON SPACEFILL...
Almost every company is using a just-in-time process today, so the coronavirus is threatening supply chains everywhere. Even giants like Volkswagen are at risk of having their factories shut down. Spacefill has a network of 3000+ warehouses, helping hundreds of companies who need a temporary (or emergency) storage solution to secure their supply chains.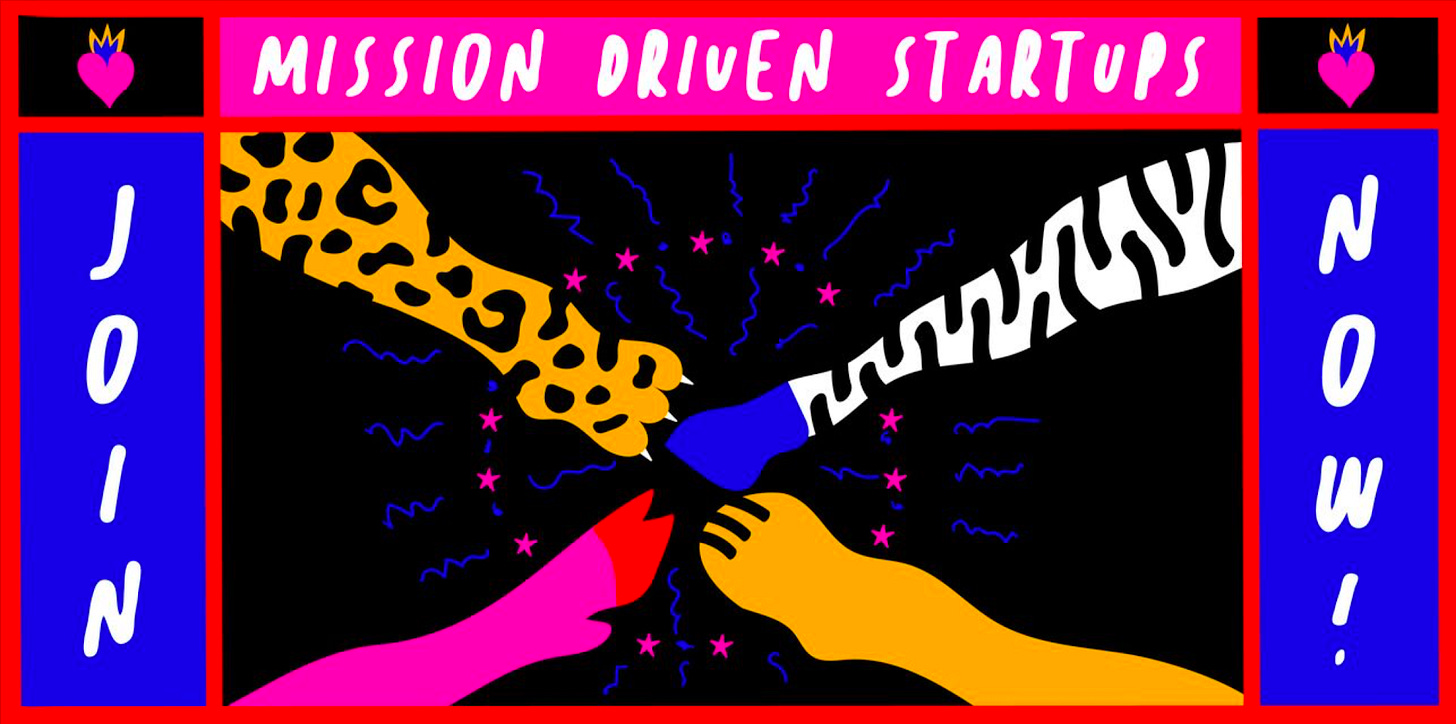 They passed the "super-friendly-test" ;) So if you're looking for a new opportunity in your career, a mission, and a great team, consider these offers.
Fretlink

is at the front lines of good transportation.
They connect shippers to the largest hub of local carriers in Europe. You've seen how important global supply chains are to our world, so you get why Fretlink is tackling an important matter. Come make a difference! They've got multiple open positions including as Director of Operations - check 'em out.
Stockoss

provides on-demand storage where you easily see exactly where your stuff is.
You know about needing to store things when you move apartments, right? What a pain! Well, this team is making it simple and even fun, and that's because the founders are really, really cool. They're hiring for multiple dev positions, front-end and back-end, right here.
Comet

finds interesting missions for the most talented tech and data freelancers.
Their community is so happy that they become ambassadors and promote Comet to new clients. Come empower the movement, they have open sales positions.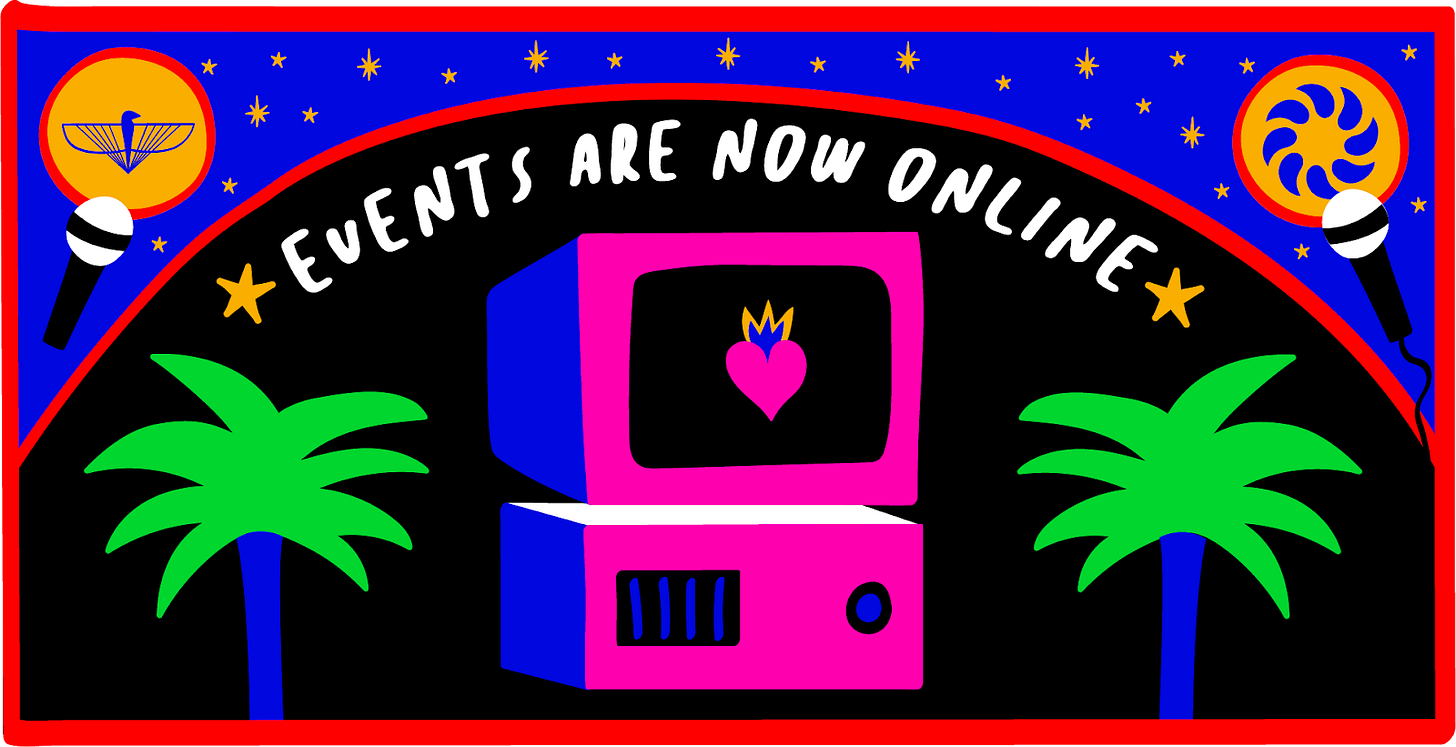 Let's innovate in the way we provide educational content!
I'm proud to announce our partnership with

Hopin

!
Some of our amazing guests speakers will be live-streamed on Hopin. We picked Hopin because it's the tool that gives us the most freedom to recreate the things that made our in-person events so special: (1) You can ask questions via chat and (2) There is a networking area that works like a private ChatRoulette, so you'll be able to meet other participants ;) You'll still feel The Family love and care… all from the comfort of your own home!
What's on the agenda?
March 24, all in for no-code!
We're hosting Makerpad, the largest no-code community, and Contournement, France's first no-code bootcamp. Lorenzo Castro, The Family's no-code master, will talk with their CEOs, Ben Tossell and Erwan Kezzar.
Every meetup we've done with no-code lately has gotten bigger and bigger - is it a trend? A movement? Whatever you call it, it's interesting. Sign up here.
The new season of

Goldup

is now open for applications!
Goldup is the most caring program for women willing to start their online business. 50 women learn how to go from an idea to a profitable online business. During 5 Saturdays, from May 2 to May 30, they will benefit from the training program made with love by my team and our fav entrepreneurs. You can apply now ;)

By May, we should be able to gather in our office in Paris; in case we can't, we'll do everything to make it amazing online!

If you're wondering if it's for you, read about who the Goldies are with their portraits on Medium.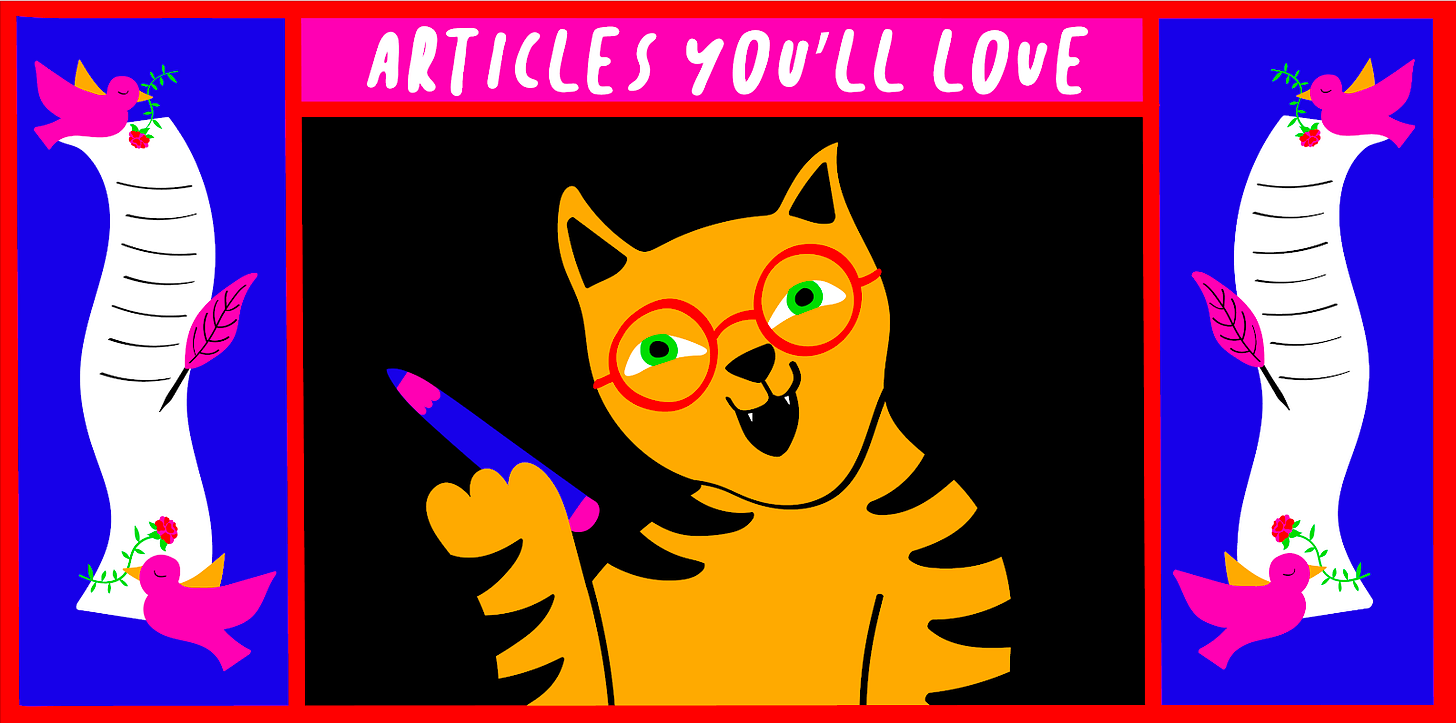 He is smart, deep and full of relevant references. He is…?
My cofounder Nicolas! He just launched a paid version of his newsletter. With the Monday Note to get your work week started and Friday Reads for your weekend. If you want to get his insightful economical & strategic analysis, get it here!
He is an amazing storyteller and a living encyclopedia. He is…?
My other cofounder, Oussama ;) One of Oussama's favorite subjects is how to train our brain. He wrote about some of his techniques right here.
You learn when you love.
Why should learning be boring? Who said that education can't be as exciting as an entertaining show? We're looking for a new intern to accompany Vladimir, our Paris Event Manager, achieve that goal. It's all explained here.

Enjoy this month and keep you optimism high!
(Virtual) hugs and kisses!

Alice, for The Family Team