Blinders off.
Dear reader,

I hope you're doing great.
My team and I feel directly concerned by the need to fight against racism. We do what we do because we believe that "ANYONE can become a great entrepreneur". Our passion isn't about "technology", it's not about "the Internet", not even about "startups" themselves. 
We simply believe that entrepreneurship is a highway leading to people's empowerment, society's progress. And to broaden access to this new power, toxicity needs to be fought directly - elitism, paternalism, and racism.
We've created Koudetat, to make entrepreneurship really accessible all over France. We've started Goldup, to dedicate a program for women willing to start their own business. And now we're working on addressing the lack of minorities in entrepreneurship, in whatever way we can.
But it would be too easy to say that we - The Family team, you, and me - are somehow outside of the problem. As long as we blame it on racist people, it won't get solved. The underrepresentation of minorities in tech is too extreme to only be caused by those who are consciously stupid.
The one thing I know is that you need the people who incarnate change, to change. If the top tech founders are all white men, from rich backgrounds and elite schools, nothing can change. The "dominant" have a responsibility: to actively create a path and offer opportunities. And even if sincere, good intentions are there, let's admit it: It's time to get rid of many blind spots.
These past weeks offered us the chance to take our blinders off and act. I do think racism is a problem rooted in most cultures, each with their own history of traumas. If the anti-racist movement has gone global, it still calls for multiple local and individual answers. If you're an entrepreneur, you can hire minorities. If you're a journalist, you can write on minorities. If you're an investor, you can bet on minorities.
➡️And if you're a French-speaking founder willing to teach entrepreneurship in a program dedicated to minorities, send me an email.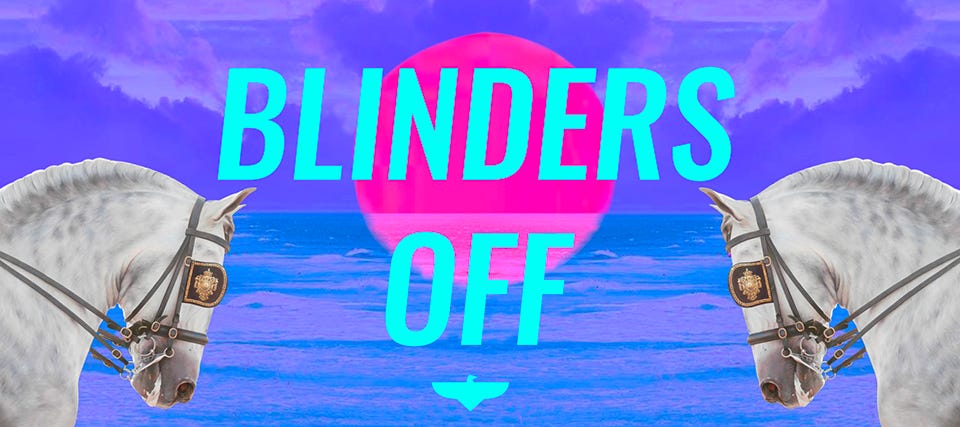 Now some news: we're going fully remote; our entrepreneurs are killing the game; you're invited to the best live events… and other cool stuff.

At The Family, we've chosen to keep working fully remotely. And so we've decided to leave our offices in Paris, London and Berlin. When you know how much care we've put into our office spaces, you understand why it's a radical decision for my team and me.
Announcing it, we've had all sorts of reactions…
Remote founders: "Finally, you see the value of remote work??"
Parisian founders: "What about the dinners and parties?"
Most of our founders: "Cool, you'll be more available for office hours!"
And then the media: "The Family is dying!"
It's crazy how symbols like having a big space still matter so much. But yes, in a time of crisis, we've decided to cut many costs, and office space is a big one, especially if the events we used to run inside them are impossible until… who knows when?
The crisis and quarantine made us realize that remote work could go well with efficiency, happiness and our own lifestyles. It's different for sure, but it's actually more convenient to support our founders based all over the world. And of course, you can count on my team to launch parties and dinners… but now they can be anywhere ;-)
That's true as well for online events: we're now welcoming speakers who used to be "unreachable" before. You'll see some in the agenda below: the founders of Reddit and King.com will be sharing their insights during our next live online events!

🎬 Harouna has always been fond of manga and cinema. He grew up hoping to become a scriptwriter. He started Tictales with his friend Christophe: a mix between mobile games and romantic movies where you are the hero. More than 50k users play everyday! And Tictales releases new games constantly. Their new baby is... The Voice! Check it out and start feeling like a rising pop star, on Android and iPhone.
💦 Anne has an incredible gift: she sees what people really want - even in the most intimate of spaces ;) Her latest product is MyLubie, a 100% natural personal lubricant. Made in France, with no silicone, no alcohol, no palm oil, no scent… Everything you want, nothing you don't. She's already exploded through her pre-sales goal by over 400%, so slide on over and get yours too!
🛠 Anyone Can Become an Entrepreneur. And if you're not a coder, you can still launch a startup. The people behind Packman put it all into production: you can point-and-click your way to an MVP, with super transparent pricing and deliverables. Driven by Maxime, cofounder of The Secret Company and Morgan, CEO of Sparkmate, you don't need to waste time figuring out how to get from 0 to 1.

📦 Stockoss: Laurent's team has grown by 100% in 6 months and are now the go-to storage solution for 80+ companies.
🛍 Flash: They've launched a private beta for their 1-click payment process for e-merchants. Get on board to double your conversion rate!
🍷 Oé: Thomas and François-Xavier help winemakers who want to grow organically and sustainably, and they also became B-Corp certified!
🚇 Suburvan: Carlos is using automated vans to jumpstart public transport, even in post-COVID times! CEO Carlos explains how here.
📍 Pickme: Jessie is making delivery easy thanks to your neighbors. 1,600 neighbors have registered in the Paris area! She closed a funding round during the crisis and she's looking for a CTO ;)
❤️Span: Patrick is giving companies a new way to support employees during this difficult time, giving access to registered nutritionists and psychologists.
🥬 Magic Bean: The delicious veggie products that look and taste like meat are available in Monoprix, Franprix & Casino supermarkets - find the retailer nearest you!
🐎 Ohlala Sellerie: Clara & Geoffrey kept horse lovers in the saddle during confinement by providing the food and accessories they need to care for their animals. They've already surpassed their yearly numbers from 2019!
🦜 Plume: Aude multiplied her number of users 50x over the last two months! And they just released a new fun product making kids love writing (and helps parents deal with so much time out of school!)

🐼 Money Walkie: Raphael has created a kid-friendly payment card, dedicated to parents willing to go cashless with their kids. They launched and achieved their crowdfunding campaign within just one week!
🐯 And our product manager Lorenzo put together the legal building blocks you need to get your business off the ground. Don't losing time or $, see these resources ;)

🌈 Good Vibes Radio: Live with entrepreneurs you'll love
During quarantine, every day I interviewed entrepreneurs I find fascinating. I'm not a journalist, I'm clearly positively biased, that's why they felt comfortable talking more openly than usual.
You can find all the past episodes here. Enjoy Quentin, the CEO of CleverCloud singing opera, Carole, the CEO of Joone explaining her previous life as an English teacher, or Fredrik, the CEO of the e-scooter company VOI, dancing to ABBA - yes, he's Swedish 😁
You don't wanna miss our upcoming guests: on Thursday I've got Riccardo, founder of King games (heard of Candy Crush?); on June 19 I've got Noah, cofounder of Sumo; and on June 26 I've got Alexis Ohanian, cofounder of Reddit 😻
💥 Join the Customer Experience Summit!
Startups can definitely compete with (and beat) big corps at building an unforgettable experience. The CEO of Guru, the CX officer of Slack, the head of Freshworks Europe, the head of AWS for startups… They are all sharing their secret sauce to making customers feel like queens and kings. Thursday, June 18, tickets are free, you'll enjoy both the relevant content and meeting other participants! Book your spot right here. 
🌹 Looking for your cofounder?
Make the magic happen with this on online meeting with 50+ other potential cofounders. From all around the world, they meet online for 3 hours of serendipity. Already having an idea or not, they all have skills, experience, and motivation to start a new venture. We've already run 3 editions and the results are amazing: you can find your cofounder if you search in the right place! The next edition is on Saturday July 4, grab your early bird ticket!
💋 Ladies, are you ready to start your own business?
Our dedicated program (in French) for women, Goldup is now 100% online ;) We've accompanied 93 women taking their businesses' early steps during quarantine. The switch to remote has been a beautiful success, as if the desire to get over the physical distance amplified the intensity of interactions among the participants.
- For the next bootcamp, applications are open. 
- Upcoming workshops: on Snapchat ads & how to work with influencers. 
- And to enjoy Goldup all year long, you can now get the membership with access to all the workshops, the community and the magic sessions to focus on your business!

🤓 Our CFO Younès published the first editions of his newsletter, Chasing Paper. If you're interested in how corporate finance is changing in the post-COVID tech world, or if you just want tips on how to manage your cash, subscribe!
💎 As always, Nicolas Colin is writing like he's on FIRE 🔥In French, he's got Nouveau Départ, produced together with his wife Laetitia, and in English there's European Straits, which recently took a close look at what capitalism really is.
🎓 Oussama has been hitting the publish button too. His recent articles look at entrepreneurship as an option for today's graduates (whether from high school, university or business school) and supplying entrepreneurs with the mindset they need to restructure and come out on the other side of this crisis.

❤️ Lockdown didn't freeze everything: Check and Visit is hiring for a senior software engineer, a junior machine learning R&D engineer, and a product owner.
💚 All about nutrition? Compliment has 3 full-time positions open, for a community manager, marketing manager, and fullstack dev. 
💛 Wanna finance freelancers? Mansa recently raised €2M and they're hiring developers - back-end, front-end, machine learning... 
💜 Rocketing up: Takeoff Labs is hiring in California for a senior product designer and a senior iOS engineer.
💙 Still hunting for that perfect new job? Check out 200+ open positions with our startups on our Jobs page!

That's all, folks!
Now let's enjoy the change.
We're all accountable. We all have a role to play. We will all benefit from this change.
Love,
Alice & The Family team